Description
Woocommerce Gift Wrapper by Product plugin allows put in your product page differents gift wrappers available to the customers. They will be able to choose a one and write a message on the gift tag.
You can look at it in action!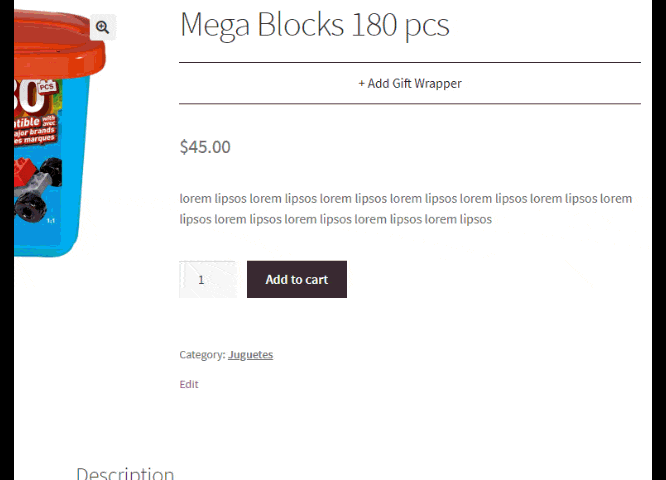 The customer will choose his gift wrapper to his product and will write a message ( if you have activated the gift tag ). If the gift wrapper has a price greater than 0, so it will add to product price on the cart.
Add Gift Wrappers
You can add many gift wrappers and filter them to appear in all the products or only some.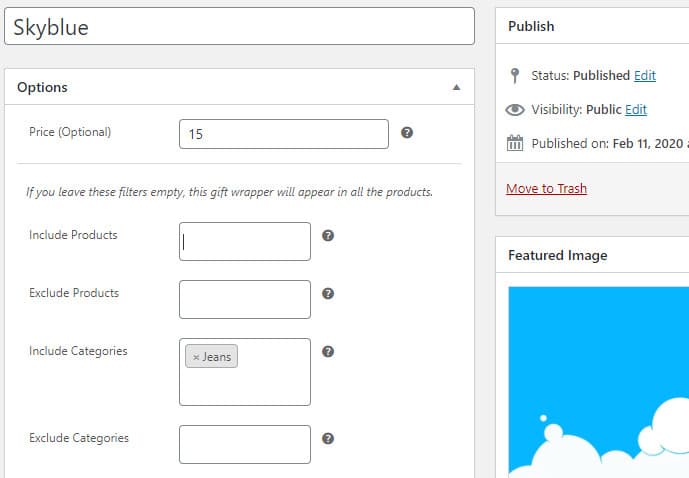 On the cart page
The customer can see the gift wrapper information on the cart page or checkout page.