Description
With WooCommerce Dynamic Pricing per Gateway, you can put different prices on your products per payment method. Also, you can set rules for all product prices or you can do it manually.
Product with multiple prices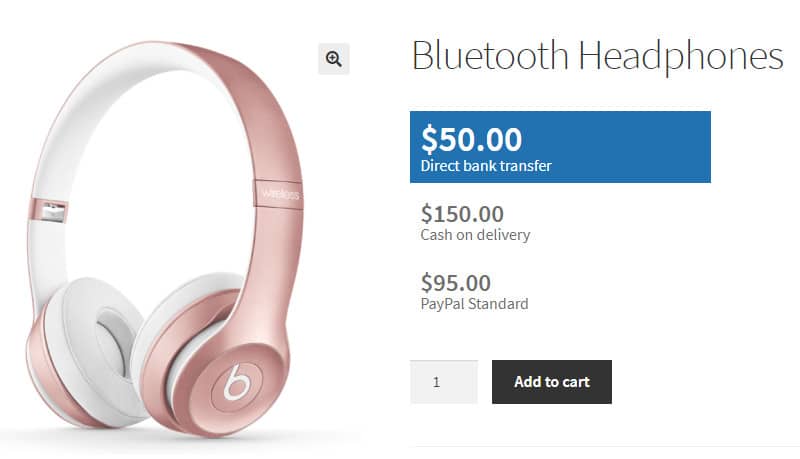 Rules for all prices products
You can increase or decrease the product price using these rules. Also, you can put default for when the customer does not have a chosen payment method yet.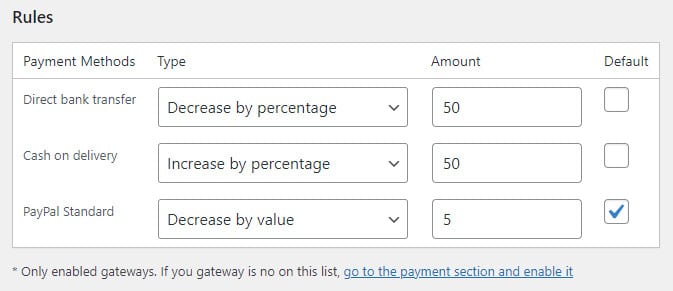 Designs
You can choose some designs from the plugin settings. Or you can choose none and build your own design.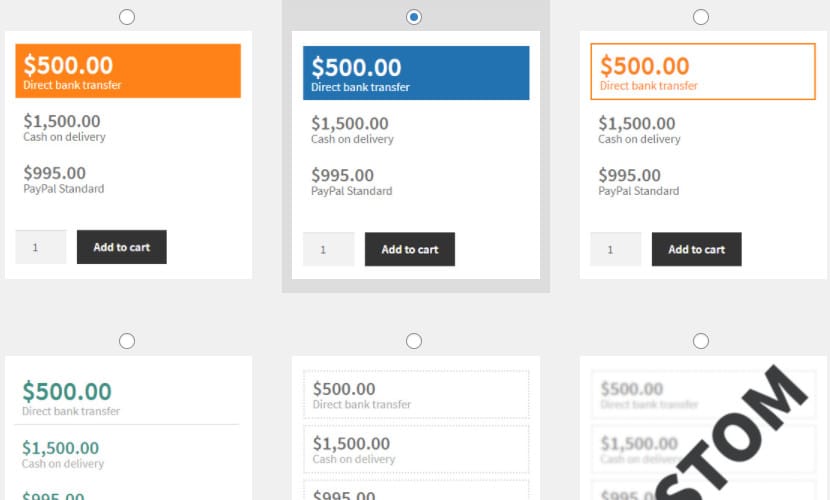 Notice on the Checkout Page
The plugin can notify the buyer that if he chooses another payment gateway, the cost will be lower.