Delivery Area with Google Maps
$0.00
Delivery Area is a great plugin allows us create zones in a map to inform the user about our different areas of distribution in the city.
You can create all the areas you want..
Compatible with:
Wordpress 4.8.x
Wordpress 4.9.x
Wordpress 5.0.x
From 2018/12/28 this plugin can be found free here : https://github.com/gonzalesc/Wordpress-Delivery-Area-with-Google-Maps
Do you have a questions?
(English or Spanish)

Send us a whatsapp!
Description
This plugin allow us create differents areas delivery and put it in anywhere of our website.
It is essential to generate an API key, Google Maps v3.
Setting Page
In the setting page you can include the library Google Maps or do it manually, too you can add a coordinate by default.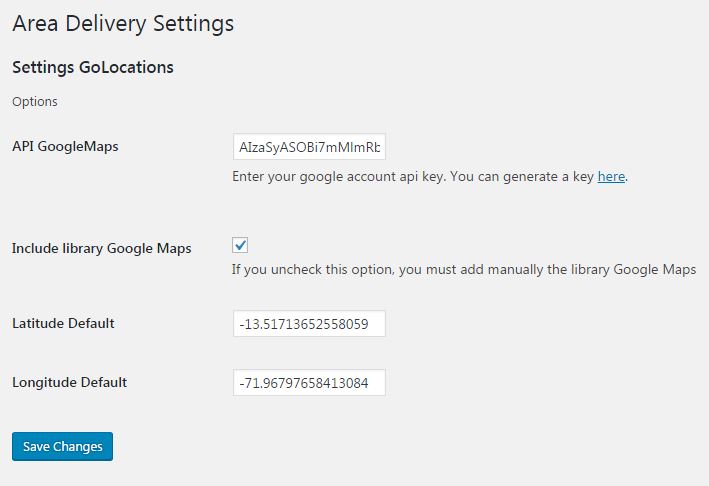 Add / modify a area delivery
We have a post type called "areamaps" where we put all our areas delivery with  his shortcode.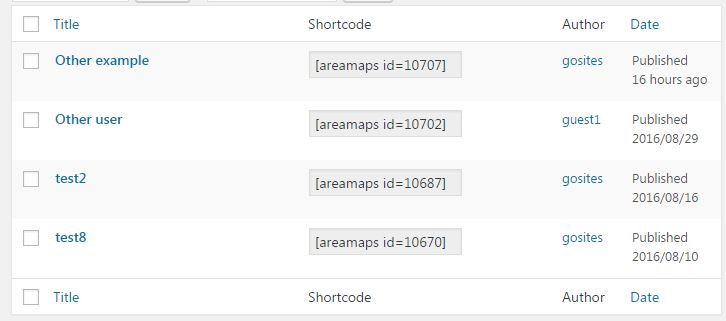 Create a area delivery is easy, only you must put a title and create a polygon, if do click in the map, it will create a new marker.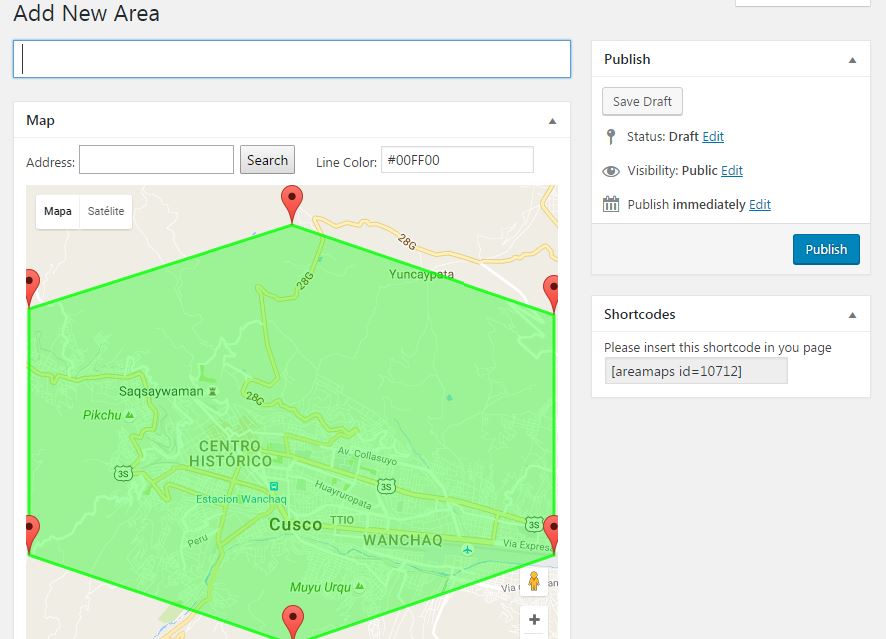 Shortcode
Exists a shortcode for each area delivery and his structure is :
[areamaps id=10712 w=100% h=400px]
id : is the id of post (required).
w is the widht ( you must specify the units: px, %, etc )
h is the height ( you must specify the units: px, %, etc )
You can put it in everywhere and the result will be:
Permissions
The capabilities for this plugin are created, only you must assign to a role.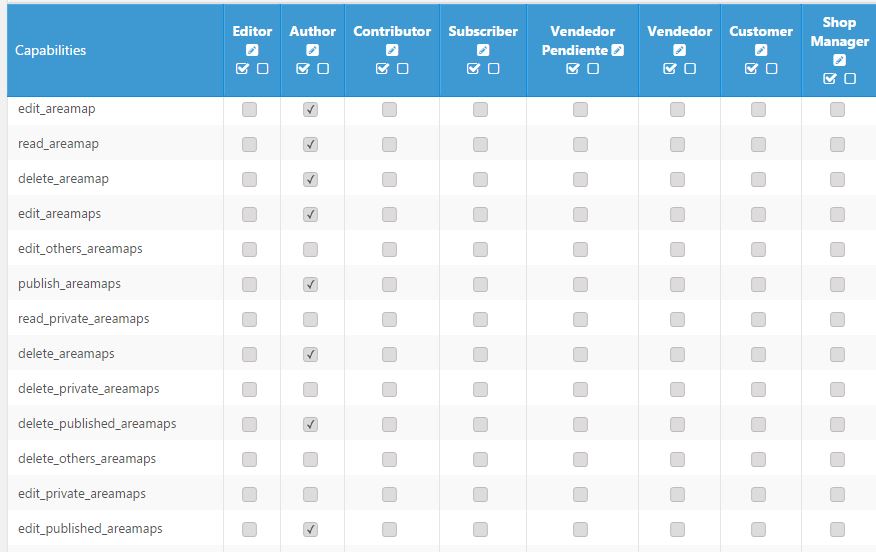 Additional information
| | |
| --- | --- |
| Installation | Updates + Support |