Sale!
Woocommerce Volume Offers
Starting at $20.00
Woocommerce Volume Offers allows made offers in your store as 2×1, 3×1, 3×2 or more. To these offers you can apply filters according to business rules.
Woocommerce 3.0.x
Woocommerce 3.1.x
Woocommerce 3.2.x
Woocommerce 3.3.x
Woocommerce 3.4.x
Woocommerce 3.5.x
You remember that the license is for 1 year of updates and support.
Do you have a questions?
(English or Spanish)

Send us a whatsapp!
Description
With this plugin you will be able to make offers of the type 2×1, 3×2 and others, besides you can apply conditions or restrictions that the commerce thinks convenient. This offers can apply to a brand, to a product type, to a category or to all the store!
Setting Page
You must add the offers in this panel.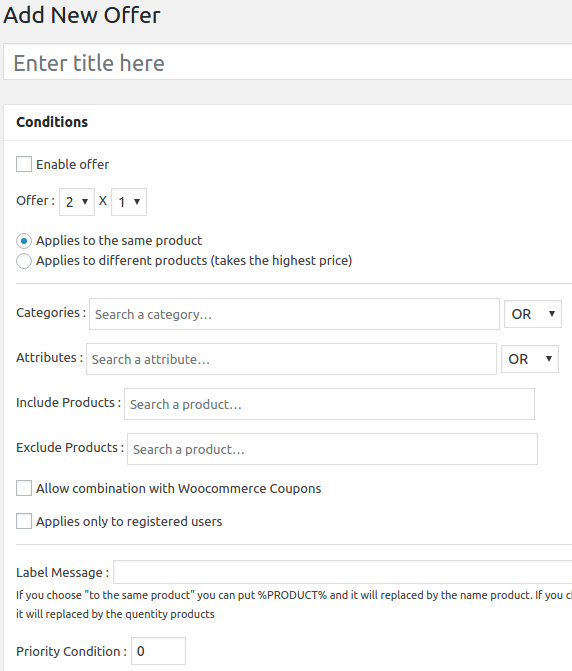 Here you can add the conditions to the offer, besides you can customize the message the customer will see in your order view.
In the Front

In the Order Details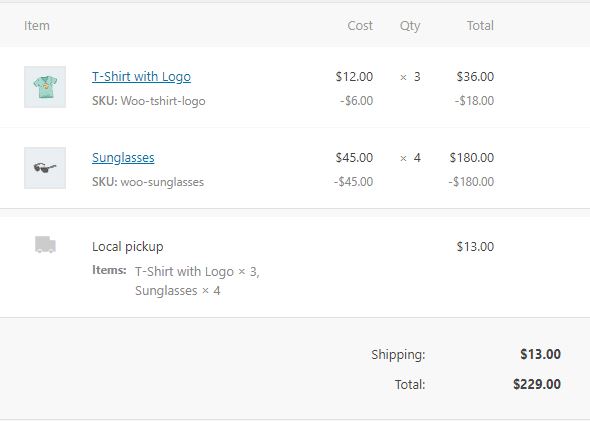 In the Email Details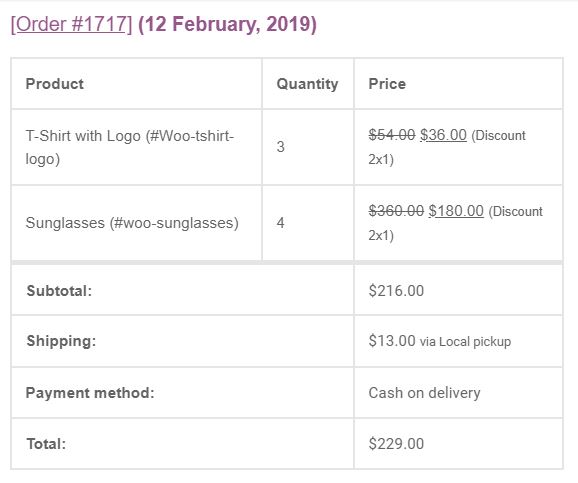 Additional information
| | |
| --- | --- |
| Installation | Updates + Support, Updates + Support + Installation |
| N° Licenses | 1 License, 2 Licenses, 5 Licenses, 10 Licenses |