Sale!
Woocommerce Shipping Price by Place
Starting at $20.00
This is a shipping method where you can specify the cities of the región and give a different price for each location.
Summary: The price of shipping is updated when you choose a location.
Compatible with:
Woocommerce 3.0.x
Woocommerce 3.1.x
Woocommerce 3.2.x
Woocommerce 3.3.x
Woocommerce 3.4.x
Woocommerce 3.5.x
Woocommerce 3.6.x
You remember that the license is for 1 year of updates and support.
Do you have a questions?
(English or Spanish)

Send us a whatsapp!
Description
WooCommerce allows us to choose the destination of an order to a country and a city, and if we delve more levels, WooCommerce gives us the concept of zipcode, which not all countries are familiar with this concept.
This plugin allows you to use up to 2 additional levels to country and state, and we can call it as we want, for example in North America it is called "county" and "townships", in Latin America we use "province" and "districts", etc.
We can assign this shipping method to any zone and configurate it with differents places.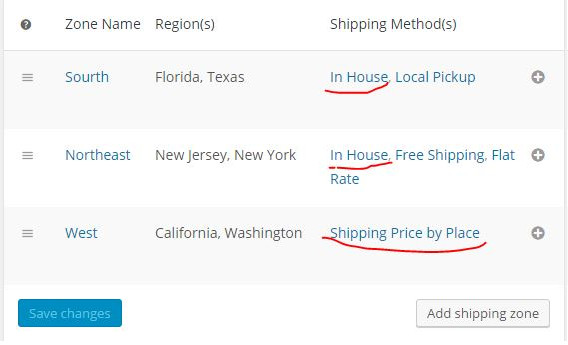 In the panel of plugin we can customize it easily. We can even put the field as required or not.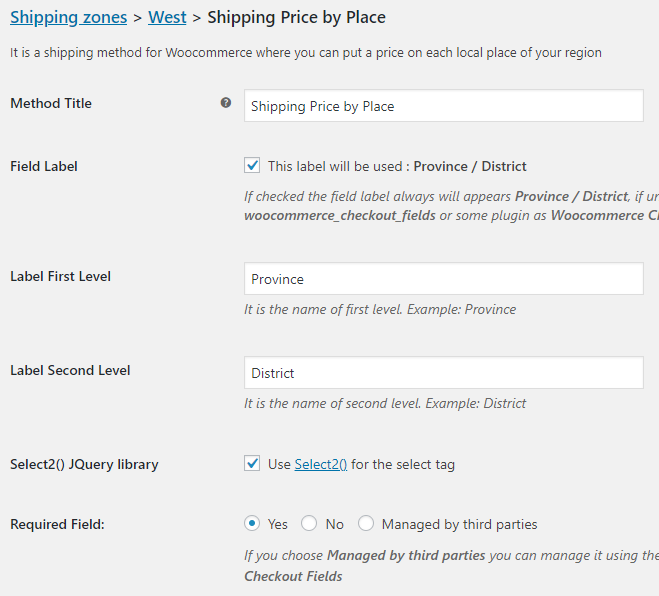 Below, we can view that have 2 form of upload the places, 1) manual: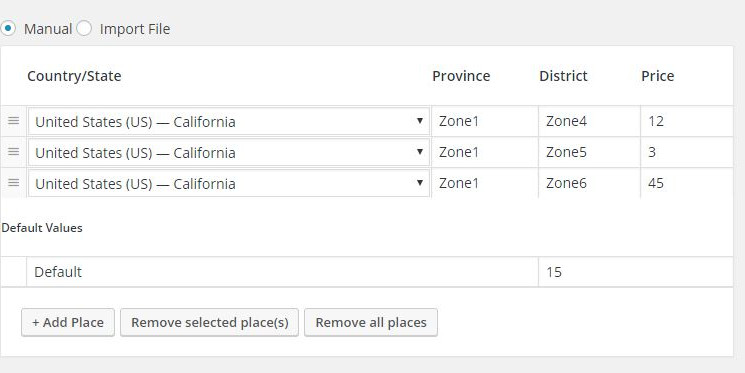 Or 2)  import a file with all the information.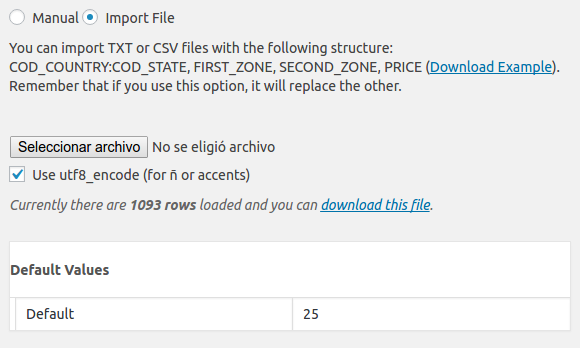 Besides, many stores have business rules and for that reason we have a section of conditions.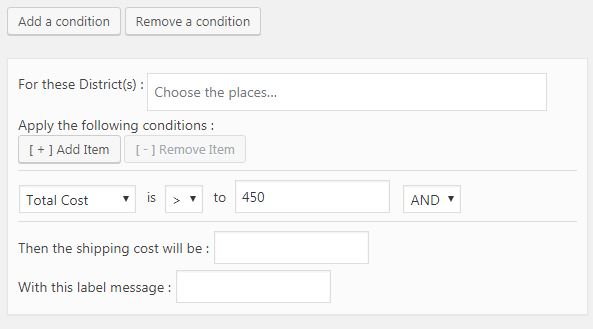 The buyer will choose his country and his state, and a dropdown will appear automatically with the different places you have already configured on your administrative panel, and each time the buyer changes state, the dropdown will change with the selection.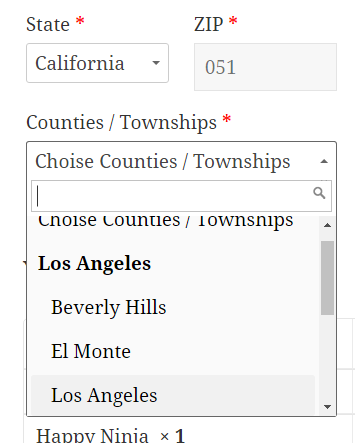 Once you choose the location, the order view is updated and it adds to the total charge.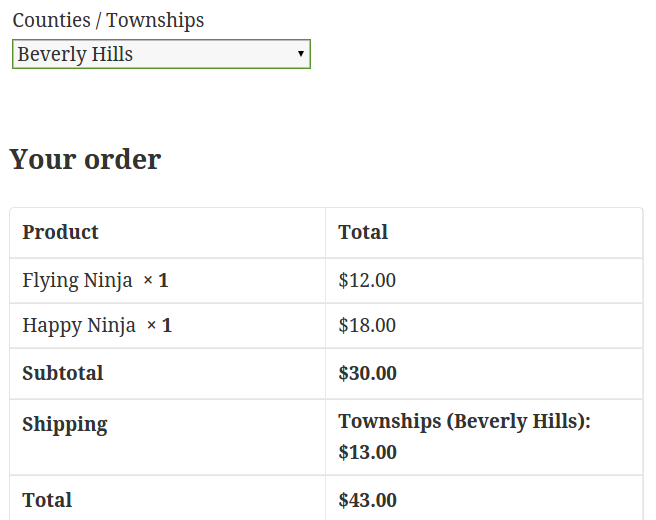 Finally, the detail of purchase will appear on your email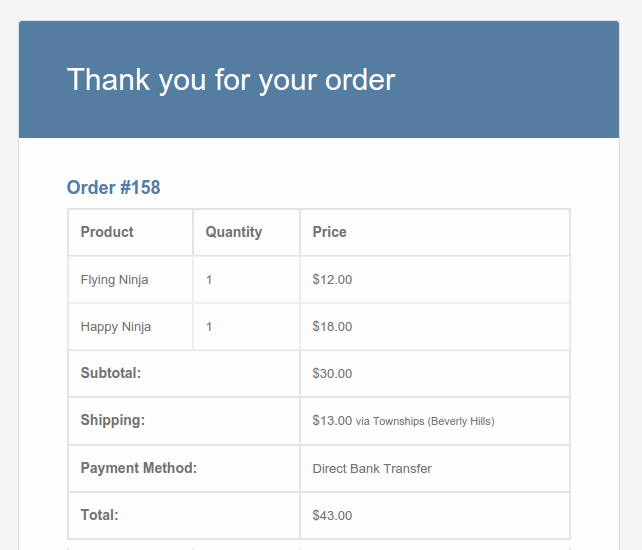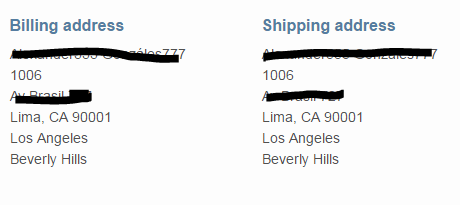 The plugin contains filters for be customize from functions.php.
To see the demo, first you need simulate a purchase, you're finally going to "checkout" and you will would see the demo.
Additional information
| | |
| --- | --- |
| N° Licenses | 1 License, 2 Licenses, 5 Licenses, 10 Licenses |
| Installation | Updates + Support, Updates + Support + Installation |