This is the oficial documentation of Delivery Area with Google Maps, this plugin allows you create delivery areas in Google Maps and by a shortcode put it in everywhere.
Remember: You can send an email in English or Spanish to support@letsgodev.com and the answer will be in less than 72 hours
Indice
Requeriments
Install/Activate Plugin
Activate the License
Setting Page
Add / modify a area delivery
Shortcode
Permissions
FAQ
Requeriments.
Install/Activate Plugin
Go to : Plugins > Add New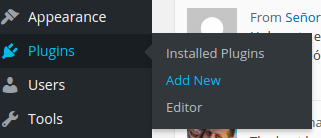 Go to : Upload Plugin

Search the plugin in your PC

Then, click on "activate" and could see the plugin in the list of activated.

Ready!
Activate the License
When you activate the plugin, will appear a box, then you must put your license code.

For more information read:
Setting Page
If you are a administrator, you can go to the setting page: Delivery Area > Settings.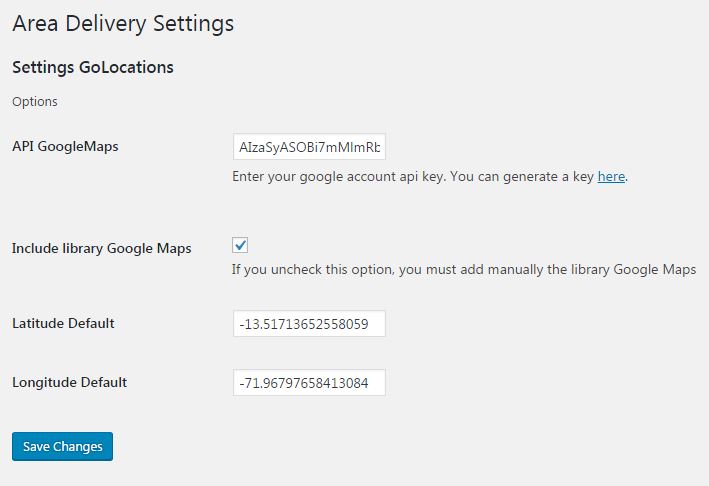 API Google Maps . For create poligons in Google Maps you need a API code.
Include library Google Maps. If uncheck then you must add this library manually.
Latitude and Longitude Default. This option allows add coords for default where will start the map
Add / modify a area delivery
Goto Delivery Area.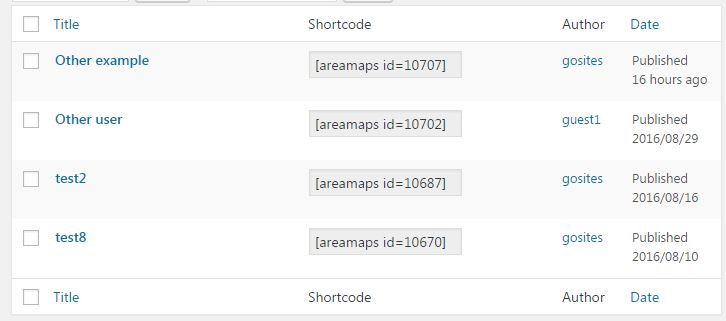 If you want to add a new area delivery you must go to : Delivery Area > Add new area.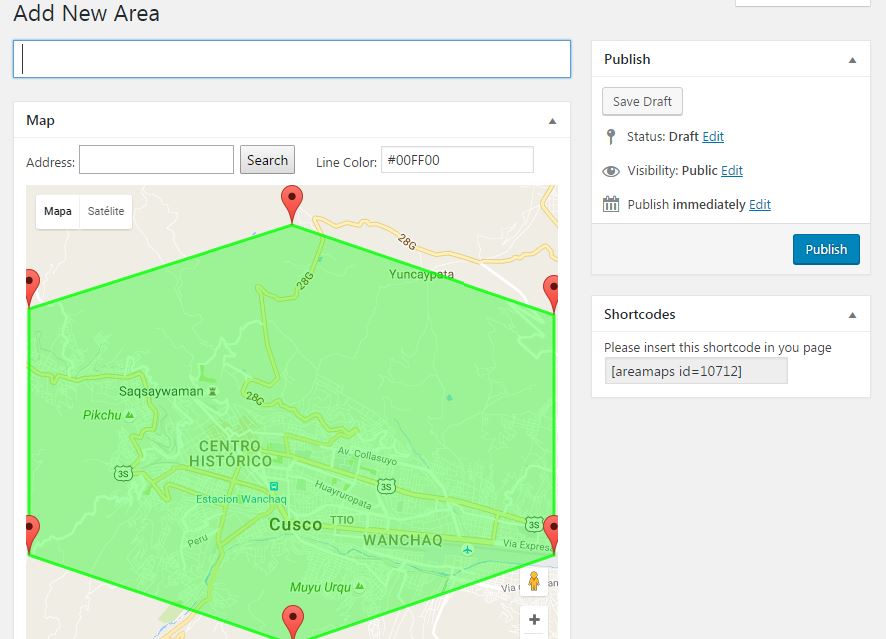 The address input is used to search for any location where you want to start creating your delivery area.
The color input is to paint the area delivery.
Shortcode
Exists a shortcode for each area delivery and his structure is :
[areamaps id=10712 w=100% h=400px]
id : is the id of post (required).
w is the widht ( you must specify the units: px, %, etc )
h is the height ( you must specify the units: px, %, etc )
This code finds in :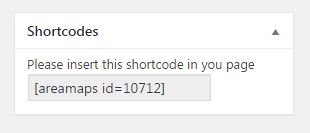 You can put it in everywhere and the result will be:
Permissions
If you want this plugin can be used by other user types, you must install a plugin  roles and capabilities.
The capabilities for this plugin are created, only you must assign to a role. For example: